Purchase an ad in the Westgate Home and Garden Tourbook
On June 10, 2023, the Westgate Neighbors Association will host a home and garden tour featuring unique homes/gardens in the historic Westgate neighborhood. Proceeds from the tour will benefit the Westgate Neighbors' continuing efforts to strengthen and assist the Westgate community – with a portion of proceeds to fund the Westgate Neighborhood Scholarship.
PROGRAM ADVERTISING:
You have the option of FULL COLOR or BLACK & WHITE ad space.
The tour book will be printed on gloss paper. 
The trim size of the booklet is 5.5″ x 8.5″.
SOLD! Back Cover: 5.5″ wide x 8.5″ high + 1/8″ bleed.
SOLD! Inside Front and Back Covers, Full Color: 5.5″ wide x 8.5″ high + 1/8″ bleed  
Inside Full Page: 5″ wide x 8″ high
Inside Half Page: 5″ wide x 3.875″ high
Paying by Check?: Checks should be made payable to Westgate Neighbors Association.
ART FILE SPECIFICATIONS:
Supplied, electronic files should be of press quality or 300dpi at the actual reproduction size.
We can accept the following file formats: .PDF, .TIF, .JPG or .EPS.
Be sure to embed all fonts and placed images, logos, etc. when making your high resolution PDF.
Ads created in Microsoft Publisher CANNOT be accepted. They must be saved as a .PDF file.
Please include the appropriate extension on the end of the file name.
None of the inside ads will bleed off the edge of the page, so be sure that your ad size matches the actual reproduction size noted above.
If you need assistance with creating your art file, Alan Jazak at Formation Studio can help. Please contact him at 614-214-6443 or Alan@FormationStudio.com. Design fees will apply.
ALL ART FILES MUST BE SUBMITTED BY THE END OF THE BUSINESS DAY FRIDAY, APRIL 14, 2023.
Submit art via email to HGT@WestgateNeighbors.org. Please put "AD SALES" in the title of the email or by mail to Westgate Neighbors Association, P.O. Box 44194, Columbus, OH 43204
All art submissions must include your name, the business name and a contact phone number. All ad space must be paid in full at the time of printing.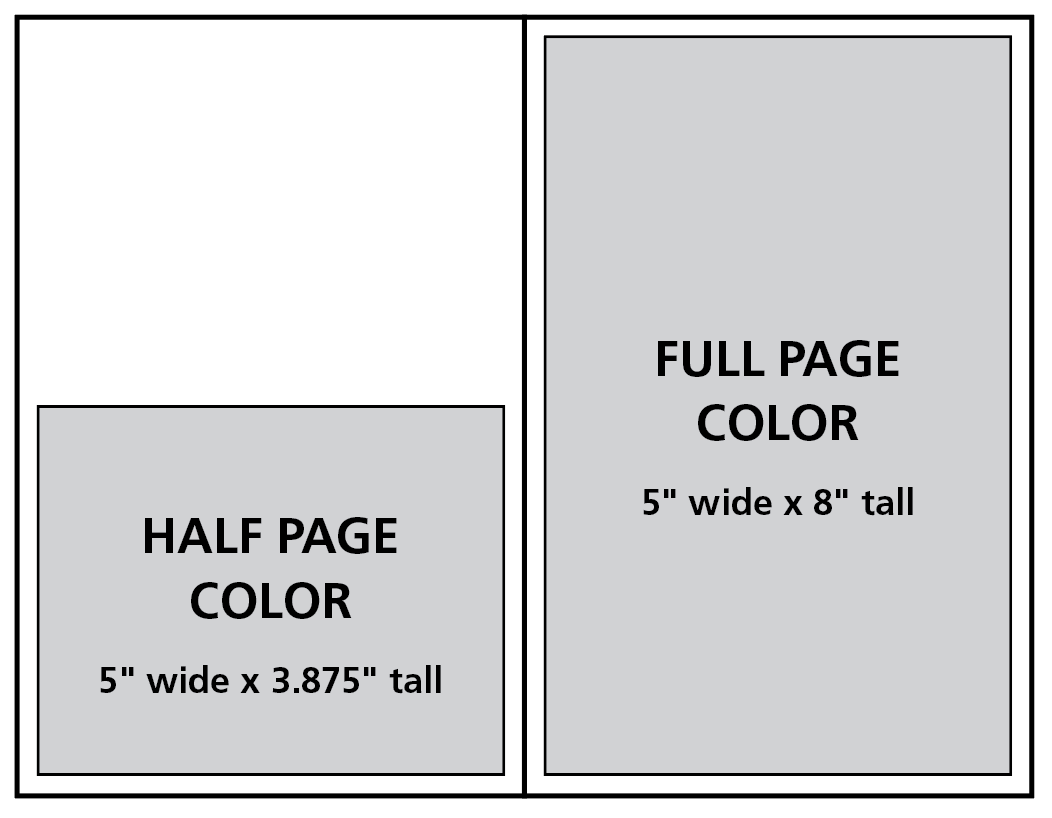 QUESTIONS ABOUT TOURBOOK ADVERTISING?
Contact Garrett Raymond at 937-572-5896 or HGT@WestgateNeighbors.org. Put "AD SALES" in the title of the email.
QUESTIONS ABOUT THE EVENT IN GENERAL?
Contact our Co-Chairs: Gabbi Atwell-Raymond at 937-750-4662 or Garrett Raymond at 937-572-5896. Both can be reached at HGT@WestgateNeighbors.org.
Invoices: A copy of the 2023 tour book, will be sent to you after the tour. If you are
not paying online, please let us know if you need an invoice for payment.
If you would like to download a PDF and mail in your ad reservation, please click below: