Westgate Park is a a 46.3 acre city park situated in the center of the Westgate neighborhood featuring:
Fishing Pond

Rain Garden

Recreation Center
Closed Shelterhouse*
Open Shelterhouse
Playground
Picnic areas
Walking trail
Wooded area
Athletic fields & courts for tennis, basketball, baseball, soccer, football, etc.
For more information, including rental information for both the Open and Closed Shelterhouse and the Friends group, please see the City of Columbus Department of Recreation and Parks.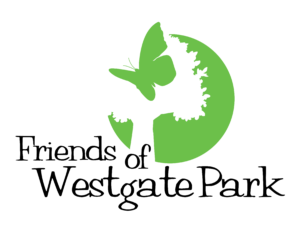 Friends of Westgate Park hosts monthly planting and cleanup events which provide many opportunities for volunteers!  We work with Columbus Recreation and Parks to keep Westgate Park a point of pride for the neighborhood and all those who use it every day. Come join us anytime!
Friends of Westgate Park meets every third Wednesday of the month at 6:30 p.m. at the Westgate Park Community Recreation Center. Everyone is welcome to attend.
For more information, please contact Friends of Westgate Park:
Mailing address: Friends of Westgate Park, P.O. Box 44433, Columbus, OH 43204